24 January 2017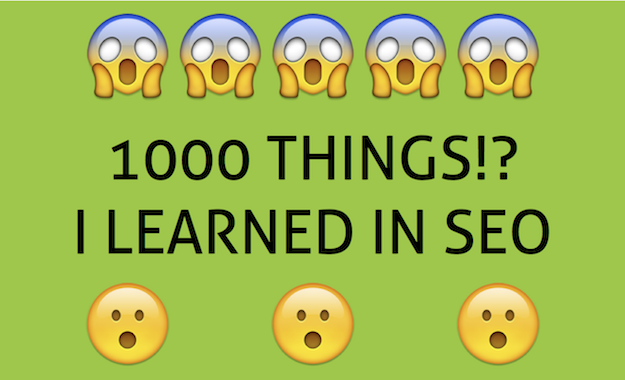 [ Read More ]
15 November 2016
A few weeks ago, my colleague Kevin was reading a brilliant article from the good folks at Distilled discussing better ways in writing business documents. In the article, Will Critchlow highlights and reiterates that it's not Distilled's "job to deliver reports, it's [their] job to effect change". The article makes recommendations on how to effectively report to clients without breaking your back delivering a 100-page snoozer while missing key deliverables, such as actually doing the work!
[ Read More ]
28 October 2016

Congratulations - Thank you, thank you!

My name is Neil and I'm an SEO Engineer at Treefrog Inc. I wasn't always spending my day on the Internet optimizing websites; in fact, I was working in a completely different industry. My career began in 2010 as an internship student for Hydro One. In that role, I built a database that housed 100,000 data points for 1011 distribution stations surveyed across the province. After completing my internship, I finished my last year of school in 2012 and received a Bachelor's Degree in Electrical Engineering from Ryerson University. I then worked in the solar energy industry for a few years, analyzing the performance for various rooftop solar installations.
[ Read More ]